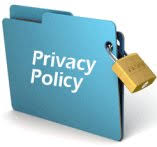 Agilon Health - Portal Privacy Statement
Last modified: 5/8/2018
---
This privacy statement applies to agilon health portals and may change at any time.
Data Collected
When you browse through agilon health portals, we use log files to gather and temporarily store a variety of information about your visit. The basic information we collect during your visit includes:
The IP address you use to access the Internet;
The date and time of your visit to our website;
The pages and documents you viewed on our website;
The type and version of your Web browser and operating system;
Referrals (where the visitor came from)
Demographic and Interest Data
Agilon Health portals do not collect or aggregate demographic or interest data to sell to others.
Cookies
Websites can automatically place small text files, known as "cookies," on the computers of their visitors. So long as they do not expire or get deleted, cookies identify the unique browser used by the visitor. On each subsequent visit to the website, the visitor's browser will retrieve the cookie, allowing us to aggregate the number of return visitors. agilon health portals use "cookies" to test and optimize our website design and content. We use two types of cookies on our websites:
We use session cookies to gather data for technical purposes, such as improving navigation through our website and generating statistics about how the website is used. Session cookies are temporary text files that expire when you leave our website. When cookies expire, they are automatically deleted from your computer. We do not use session cookies to collect personal information, and we do not share data collected from session cookies.
We use multi-session/persistent cookies to customize our website for frequent visitors and to test variations of website design and content. Multi-session cookies are cookies that are stored over more than a single session on your computer - to store username and password for instance. We do not use multi-session cookies to collect personal information, and we do not share data collected from multi-session cookies. Our multi-session cookies are set to expire no more than two years after your last visit to our website. After two years, they are automatically deleted from your computer. agilon health is unable to identify an individual by using such technologies. Blocking multi-session or persistent cookies may affect the personalization of the information on our sites.
Website Security
This site is maintained by agilon health. It is protected by federal laws. You can be arrested and prosecuted for violating these laws.
For site security purposes and to ensure that this service remains available to everyone, we use software programs:
To monitor traffic
To identify
unauthorized attempts to upload or change information
to disrupt services,
or otherwise cause damage.
In the event of law enforcement investigations and as part of any required legal process, information from these sources may be used to help identify an individual.
Contact
Please contact our compliance team to report issues concerning our website privacy operations.
Phone Number: 833-668-8638
E-mail Address ComplianceAH@agilonhealth.com